7 tags
8 tags
"The new ads for Facebook Home are propaganda clips. Transforming vice into..."
– Facebook Home Propaganda Makes Selfishness Contagious | Wired Opinion | Wired.com Another good line: "My argument is that some convictions deserve to be innovation proof. "
7 tags
"Social media are an important part of the lives of hundreds of millions of users..."
– The Internet 'Narcissism Epidemic' - Bill Davidow - The Atlantic Even if you don't agree with Davidow, this piece contains a nice round-up of links to research on how social media and internet activity can affect personality and offline perspective.
10 tags
Startup Sherpa Bets Its Predictive Smartphone... →
Predictive News? The more I read about Google Now and Sherpa, the more I can't help but think about how the same predictive intelligence for news apps would be so effective. If done right, it could fill many "jobs to be done." A smart, predictive news app would be a step above my "OpenMoment" idea/desire, which outlines a mobile app that sorts news by real-life...
8 tags
"If you don't regularly exercise your ability to connect face to face, you'll..."
– Your Phone vs. Your Heart - NYTimes.com Research soon to be published in Psychological Science suggests that individual actions and habits regarding how we relate to each other and the ways in which we use technology can leave lasting fingerprints on health and empathic skills. Looks like...
12 tags
6 tags
5 tags
Vinepeek | Watch the world in realtime →
Want to know who is really using Vine, and what for? Here's your answer.
5 tags
"When you're going about your day, in the checkout line, stepping into elevators,..."
– Google Glass is Provoking a Backlash Because it's Weird to Wear a Computer over Your Eye | MIT Technology Review Thoughts from Brian Bergstein, deputy editor of the MIT Technology Review, with links to others with similar concerns about the cultural impact of Google Glass (and within that,...
11 tags
8 tags
9 tags
Strange aspect of digital life. When your gchat list is filled with green-lit names of people you e-mailed with maybe once.Feels… February 9, 2013 @kevinloker It feels a little icky. February 9, 2013 @kevinloker It's about the fact that when it's green you're sharing space with someone you don't know well. February 9, 2013 @lexinyt Well-put. February 9,...
9 tags
8 tags
9 tags
7 tags
9 tags
"These applications are the opposite of groomed; they practically require..."
– Digital Diary: Facebook Poke and the Tedium of Success Theater - NYTimes.com We've mastered success theater, according to NYT's Jenna Wortham, and more people may be attracted to Snapchat or Facebook Poke because they are designed for the opposite. It's tech, it's social...
6 tags
"We've surrendered a massive amount of mental and emotional energy without making..."
– I quit Twitter for a month and it completely changed my thinking about mostly everything. Adam Brault has a very honest honest assessment of how he feels compelled to check social media and what the effects are on his mental capacity. Dunbar's number and other scientific reasoning gets some...
7 tags
Inside Breaking News: Mobile is about solving... →
breakingblog: In the journalism world, countless mobile efforts are platform extensions.  There's an urgency to get our branded content in front of consumers, wherever they are.  Such extensions are a competitive reality, but they're often just a new design for a new form factor.  A growing number of mobile-first efforts, like The Daily, aim to rise above repurposed content with a fresh...
9 tags
6 tags
"Perhaps this is why we have the fanatic urge to post every emotional experience..."
– Why No One Shuts Up From an interesting (and well-written) explanation of why we push for connection in all areas of life, even intimacy. This is a quote from a popular young Catholic blogger on the blog "Bad Catholic."
9 tags
Watch
(via Daniel Lende: The Psychology of Constantly Checking Twitter) Addiction: "to want more and more" but not just for the pleasure? Addiction, according to Daniel Lende, isn't just about pleasure.  Interesting discussion of on a neuroanthropologist's work + how it relates to our pull to check email, Twitter.   He, of course, explains better than I can (and no surprise,...
9 tags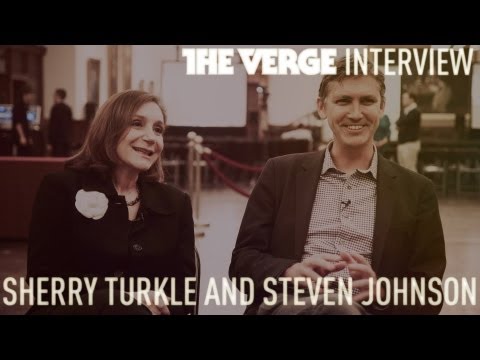 8 tags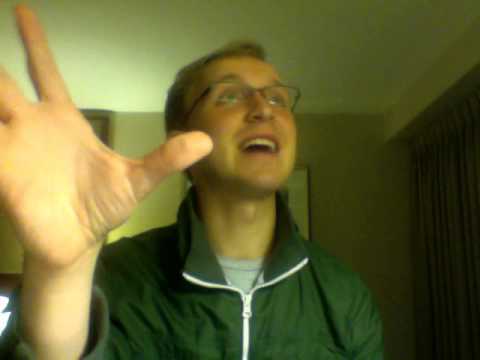 7 tags
"So what do we do? To me, the answer is simple. We should ask "why."
– When did addiction become a good thing? — Tech News and Analysis This re: tech working to basically be "addictive" is great. Please read.
8 tags
"I have a smartphone, too. Walking on sidewalks, in stores and malls, and maybe..."
– Pedestrians distracted by electronic devices stumble into danger, raising safety concerns - The Washington Post A proposed ordinance on using distracting devices like cellphones while crossing tracks of the Salt Lake City light rail system may not have passed a semi-scoffing Utah Legislature, but...
4 tags
"One of the last things Chance Bothe texted before his crash nearly happened to..."
– Man texts, 'I need to quit texting,' before driving into ravine - Digital Life Crazy, right?
8 tags
"The conclusion I've come to is what makes Path so special isn't its limited..."
– Path's Consistency Of Tone | TechCrunch I may write about this later, but I love this idea of tone in a social media platform.  One quick thought: The writer explicitly says he likes Path not because of the limited friend count— he says he likes it instead because of the tone, one of sharing...
6 tags
"I think one of the key things is that people have begun to behave as though..."
– Facebook and Twitter feed anxiety, study finds - Telegraph Small study, but interesting data. And it's good to see people talking about the above quote— that said, it's still just primarily talking. 
The Slow Web
jackcheng: One of the better spots to enjoy a bowl of ramen noodles here in New York is Minca, in the East Village. Minca is the kind of place just out of the way enough that as you're about to get there, you start wondering if you've already passed it. A bowl of noodles at Minca isn't quite as neatly put together as those of other ramen establishments in the city, but it is without a doubt...
10 tags
"People were sympathizing with a Python script."
– Man Builds Twitter Bot That Humans Actually Like | Wired Enterprise | Wired.com Bizarre. What would you do if you found out that someone you interacted with on Twitter wasn't real? 
10 tags
6 tags
Facebook Complicates Family Estrangements -... →
Glad to see attention like this in NYT.
7 tags
7 tags
"Our relationship with mainstream Facebook? It's complicated."
– The End of Facebook: What Will It Take to Kill the King of Social? Good subject to write about— glad someone is doing it. Hope to share my take in the next week or so.
7 tags
"There are often underlying or co-occurring psychiatric disorders, such as..."
– How to Tell if You're Addicted to Facebook
6 tags
"While the application is a tongue-in-cheek marketing gimmick, the developers..."
– Social media stress? There's an app for that | Reuters You know there's a problem when…
9 tags
Watch
(via Aziz Ansari Standup - Texting with Girls (Dangerously Delicious Preview) from Aziz Ansari) Always nice when a funny video lines up with your research interests. 
9 tags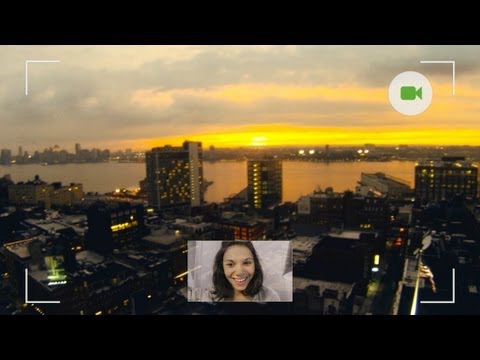 8 tags
"It is a wildly disruptive idea. But such systems are already beginning to change..."
– Nuance Communications Wants a World of Voice Recognition - NYTimes.com What are the societal and psychological effects of a world where Siri is not just in your pocket, but also your coffee pot?
Narrative Science, robot journalists, customized... →
10 tags
5 tags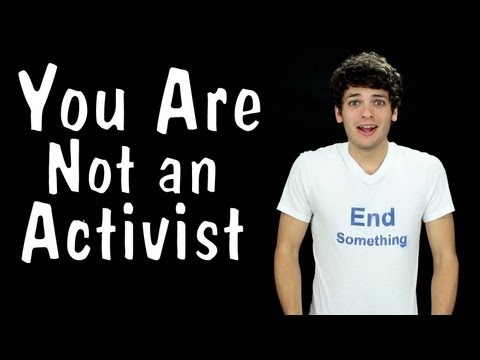 6 tags
"Why unfriend someone at all? After all, in the real world, you don't just ignore..."
– "Unfriending reflects the instrumentalization and commodifying of friendship on Facebook," Lee Siegel, author of "Against the Machine: Being Human in the Age of the Electronic Mob," told the New York Times. Found in a WP piece on unfriending, based on Pew data Why we're unfriending one another - The...
10 tags
"We know how a word is spoken can affect its meaning. So can how it's typed,"..."
– The QWERTY Effect: How Typing May Shape the Meaning of Words | Wired Science | Wired.com
7 tags
7 tags
10 tags
"Whether it's via Twitter, Facebook, Foursquare, LinkedIn, e-mail or some other..."
– T.M.I. - I Don't Want to Know - NYTimes.com
8 tags
"IFlirt4U ($1 on Apple) is for the first-time encounter. It's for across-the-room..."
– Apps to Help Singles Flirt Their Way to Romance - NYTimes.com  Ahhhhh!  
8 tags